Bad news, I'm still using my cell phone as my primary photo taker. Good news, these are a bit better because they weren't taken in my workshop! I'm givin' you something to stick around for folks!
Picked up the furniture that was part of the decor for a Spring Parade of Homes house this morning. It is always so fun to see your creations living (temporarily) in these gorgeous new homes with all the latest 'gee whizz' cool stuff. Well I picked up most of it. The two little side tables I had restyled so quickly for them at the last minute were purchased to permanently continue their work as designer house decor items.
I have searched everywhere for my original before pic of these guys, but can't find it anywhere. I'll give ya the written visual: two Ethan Allen square side tables with a dark, dark stain and hard finish on them. The gals had been asking for a coffee table for one of the houses. The decor was very California beach home. This house sits on a sand pit lake, common here in Nebraska for the non-local readers, and I wish I had thought to take some photos of the house. It is gorgeous and just sold. (The Builder was Absolute Custom for the locals.)
I never did find a coffee table, but when my 'picker' husband shot me a cell phone photo of these two tables to see if I wanted him to get them I knew what we could do. And I say we because my picker even volunteered to be my stain stripper because he knew we were on a time crunch. So, when one good coffee table is difficult to find, how about 2 nice smaller tables side by side??! You betcha!
Ethan Allen uses a good quality stain and poly I will say, and curves are always a challenge. It was difficult to remove every trace of that almost black stain, but we both tried hard. And eventually got it to the point where we could see that it would work. I applied a couple of coats of Minwax' Weathered Oak stain to begin, and followed that up with a couple of white wash coats of ASCP Old White. Paint fast, wipe it off fast, with 2 or 3 layers depending on the spot. The tops had stripped off easily and were easy to power sand so they ended up just naturally lighter.
(Isn't that rug under the table gorgeous?) Squirrel!
The design team totally styled the pieces after we dropped them off and the room was so lovely. I love knowing my little tables are going to be help people see a nice big house as a possible home. It's a good gig if you can get it little tables!
To end this post I would just like to add my continuing prayers for the people in Oklahoma who were affected by ALL the tornadoes this week. It has been difficult to watch all the destruction that was left behind and reported on. Your strength, faith, and spirit have been so apparent in the stories we continue to hear. It's humbling. Please everyone, consider giving to one of the charitable organizations that will continue to provide aide to these folks as they heal and rebuild.
God Bless everyone!
Deb
Linking to: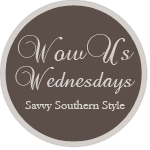 Tried to anyway, it just wouldn't take. :-(
iv align="center">